Libraries
Please note that the links below are for Random House. Learn about Penguin library services here.
Welcome to the Library Services page.
All the information your library needs from Penguin Random House LLC
Find us also at these places!
Download Library Publications:


What are we reading, you ask?
See our Staff Picks »




Get your group talking
with Reading Group Guides »
from Penguin Random House LLC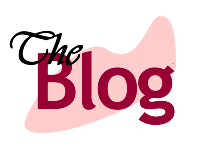 Get the latest from Library Marketing!
See Our Blog »





Find out what books are hitting the big screen! See Word & Film for Movie-Tie-In info.


Random News for Librarians
Knopf's Philip Levine is named next Poet Laureate.
Frequently Asked Questions
Are You Looking For...
Children's Library Services? Please click here.
Information for Teachers? Please click here.
Books on Tape and Listening Library audiobooks? Please click here.
How can I arrange for an author to make an appearance?
Requests for author appearances must be submitted in writing following the guidelines presented in Tips for booking an author. For more information on author appearances at libraries, please e-mail libraryevents@randomhouse.com.
How do I get replacements for defective or damaged audio CDs/casettes?
Replacements are provided by the wholesaler from whom the audio item was purchased. Please contact your vendor. If the item came directly from the publisher, please call our customer service line at 800-733-3000.
Do you accept book submissions?
We do not accept book submissions, proposals or submission queries via e-mail at this time. If you would like to have your work or manuscript considered for publication by a major book publisher, like Penguin Random House, we recommend that you work with an established literary agent. The Literary MarketPlace (the LMP), is a reference guide that contains a listing of literary agencies and can be found in most libraries.
How do I contact Library Services?
Still have questions? Contact us via e-mail at: library@randomhouse.com
(NOTE: This mailbox is designed to service librarians; we are not able to answer consumer queries. For consumer questions, please refer to our randomhouse.com contact information.)
GIVE US YOUR FEEDBACK!
We encourage you to tell us what you think about Library Services: anything we could add, what works for you, and any other additional information that can help us improve this site. Thank you. Email us here.